Blog Home
Explore the Inner Harbor of Baltimore, MA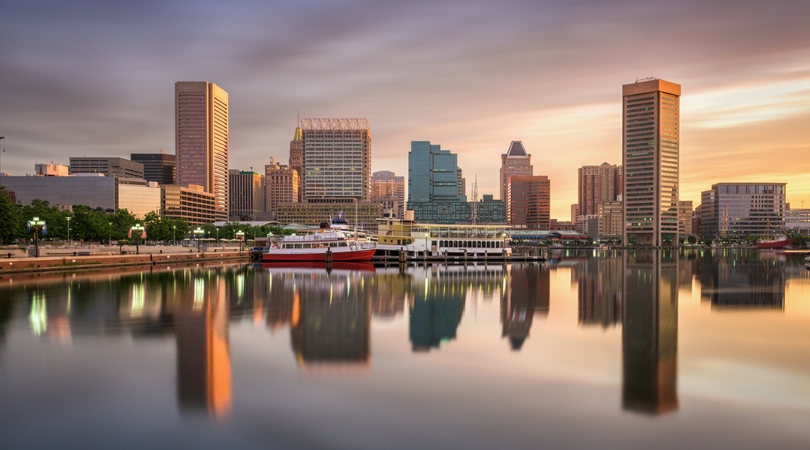 Baltimore, MD has a variety of great places to explore and things to see. Here on the Greens at Forest Park Blog we want to highlight some of the places that you can visit at the Baltimore Inner Harbor. Get out of your apartment and go on an adventure this weekend with friends and family. Enjoy exploring the Inner Harbor here in Baltimore, MD!
The National Aquarium is an impressive place that you're sure to enjoy especially with young kids. Even as an adult though you can learn a lot about our world and the animals that live all around us. Visit and explore at your leisure or take a tour. Feeling daring? Experience the Shark Behind-the-Scenes Tour or the Icky, Creepy, Slimy, Cool Tour. You could also have an overnight experience such as a Dolphin Sleepover. Animals come from all over the world at National Aquarium. See one of the following exhibits: Amazon River Forest, Australia: Wild Extremes, Dolphin Discovery, Jellies Invasion, Shark Alley, Tropical Rain Forest, 4-D Immersion Films, and so much more!
The Maryland Science Center has all kinds of places to explore. Enjoy their planetarium, IMAX Theater, science encounters, and exhibits. Check out the Cells: The Universe Inside Us exhibit or exhibits on dinosaurs, space, physics, and animals. Take a break from exploring the exhibits and enjoy a movie in the IMAX Theater. They have a variety of interesting and entertaining videos about the world around us. Enjoy your next visit to the Maryland Science Center!
This is the place to have your mind blown and to learn about some of the weirdest and craziest things on planet earth. Enjoy the Odditorium where you get to see some strange things. "Two stories filled with more than 350 exhibits, artifacts, and oddities from around the world. Ripley's Odditorium is perfect fusion of edutainment and interactivity, with a generous sprinkling of "Shut The Front Door!"" You can also enjoy their 4D Moving Theater and their Mirror Maze for added interest and fun on your visit to Ripley's Believe It or Not.
What places have you visited at the Baltimore Inner Harbor? Let us know in the comments below. Thanks for reading!